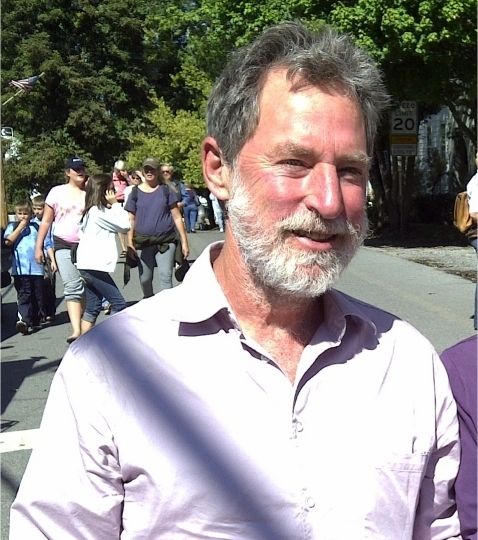 We announce with great sadness that our colleague Dick Oehrle passed away on February 21st, 2018. He had been diagnosed with gliobastoma, a highly aggressive type of brain tumor, roughly 2 years ago. He greatly exceeded the average life expectancy for this type of cancer, and in fact was able to catch detailed errors in a patent we were working on at the time, even well after the diagnosis.
Dick dedicated his career to the interaction between logic, language and computation, making significant contributions in both academia and industry. His Ph.D. dissertation at MIT was about the English dative alternation. For many years, he worked as a professor of linguistics at the University of Arizona. In his scientific publications, he delved into Lambek calculus, categorial grammars, and labeled deduction.
In 2004, Dick joined Cataphora, a startup that analyzed and predicted human behaviour from large amounts of digital information in the contexts of investigation and litigation. As Chief Linguist, Dick built and led the computational linguistics group at Cataphora for nearly a decade at which point he joined EY (formerly Ernst & Young) as a key man when Cataphora sold its private sector digital investigation and e-discovery business. After four years at EY, he semi-retired, joining Chenope on a part-time basis. Dick brought in invaluable computational linguistic expertise. His particular area of interest at Chenope was indexicality. He inspired everyone on board with his continuing intellectual curiosity, and the enthusiasm for work he believed in and loved – even after his diagnosis.
It was an extraordinary privilege and honor to work with Dick. He was a truly gentle and kind man who was never too busy to explain a concept, or assist a colleague. He will be greatly missed by all of us at Chenope.
An endowment has been established with the Linguistics Society of America to fund a lecture in Dick's name at the European Summer School in Language, Logic and Information. For more information, please visit: www.linguisticsociety.org/donate.